عودة إلى قائمة التنقل

Charlotte Tilbury
Brown Thomas Cork
10:00 AM
-
7:00 PM
10:00 AM
-
7:00 PM
10:00 AM
-
7:00 PM
10:00 AM
-
7:00 PM
10:00 AM
-
7:00 PM
9:00 AM
-
7:00 PM
11:00 AM
-
6:00 PM
يوم من الأسبوع
ساعات
الإثنين

10:00 AM

-

7:00 PM

الثلاثاء

10:00 AM

-

7:00 PM

الأربعاء

10:00 AM

-

7:00 PM

الخميس

10:00 AM

-

7:00 PM

الجمعة

10:00 AM

-

7:00 PM

السبت

9:00 AM

-

7:00 PM

الأحد

11:00 AM

-

6:00 PM
الرقم الرئيسي
Call
(021) 480 5555
فتح في الخرائط
يوم من الأسبوع
ساعات
الإثنين

10:00 AM

-

7:00 PM

الثلاثاء

10:00 AM

-

7:00 PM

الأربعاء

10:00 AM

-

7:00 PM

الخميس

10:00 AM

-

7:00 PM

الجمعة

10:00 AM

-

7:00 PM

السبت

9:00 AM

-

7:00 PM

الأحد

11:00 AM

-

6:00 PM
حجز استشارة عبر الإنترنت
عزيزتي، اكتشفي أسرار الجمال من المنزل عن طريق حجز استشارة فيديو خاصة مع أحد خبراء العناية بالبشرة والمكياج!
VIRTUAL CONSULTATIONS
Darling, unlock my beauty secrets at home by booking 1-2-1 live video consultation with one of my skincare and makeup experts!
لمحة عن هذا المتجر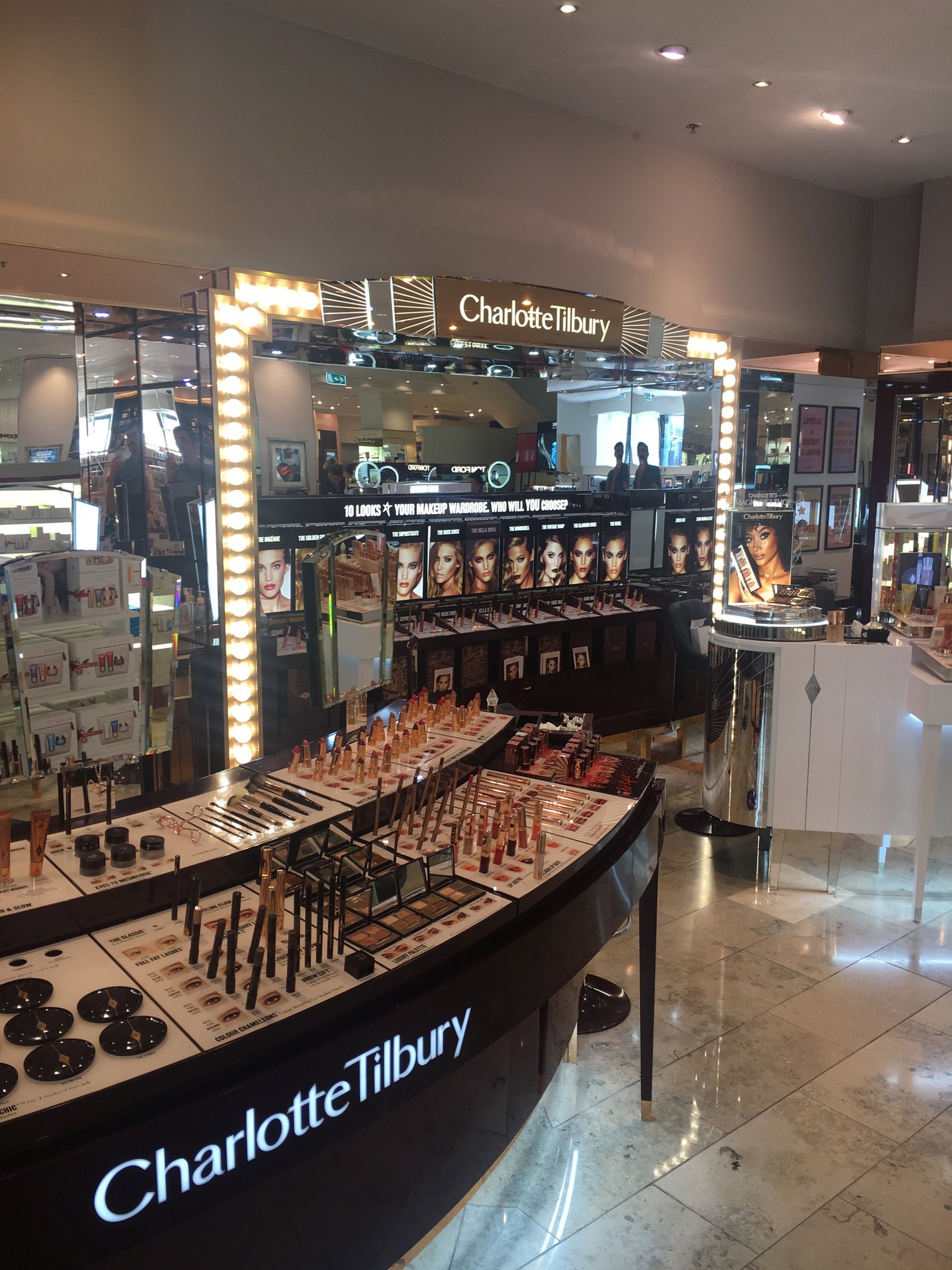 "امنح المرأة المكياج المناسب، وستغزو العالم"
شارلوت تيلبوري، الخبيرة والرائدة في مجال التجميل بتاريخ حافل يمتد لأكثر من 26 عامًا. أحدثت شارلوت، باعتبارها واحدة من خبراء التجميل الأكثر شهرة في عالم الموضة والأزياء، ثورة في عالم التجميل من خلال تبسيط خبرتها واختزالها في صورة أسرار وأدوات مكياج أساسية يسهل على النساء من جميع الأعمار استخدامها.

اكتشفي أسرار الاستعداد لطلة راقية من خلال النصائح والأسرار الحصرية التي يقدمها لك خبراء التجميل لدينا. واحصلي على الحلول المثالية لبشرتك في عيادة ماجيك سكين (Magic Skin)، بدءًا من مستحضرات ترطيب البشرة وتهدئتها وحتى مستحضرات التفتيح والتنعيم.