Zur Navigation zurückkehren

Charlotte Tilbury
Brown Thomas Cork
10:00 AM
-
7:00 PM
10:00 AM
-
7:00 PM
10:00 AM
-
7:00 PM
10:00 AM
-
7:00 PM
10:00 AM
-
7:00 PM
9:00 AM
-
7:00 PM
11:00 AM
-
6:00 PM
Wochentag
Öffnungszeiten
Montag

10:00 AM

-

7:00 PM

Dienstag

10:00 AM

-

7:00 PM

Mittwoch

10:00 AM

-

7:00 PM

Donnerstag

10:00 AM

-

7:00 PM

Freitag

10:00 AM

-

7:00 PM

Samstag

9:00 AM

-

7:00 PM

Sonntag

11:00 AM

-

6:00 PM
Hauptnummer
Call
(021) 480 5555
In Maps öffnen
Bitte ruf an, um eine Beratung zu buchen
Wochentag
Öffnungszeiten
Montag

10:00 AM

-

7:00 PM

Dienstag

10:00 AM

-

7:00 PM

Mittwoch

10:00 AM

-

7:00 PM

Donnerstag

10:00 AM

-

7:00 PM

Freitag

10:00 AM

-

7:00 PM

Samstag

9:00 AM

-

7:00 PM

Sonntag

11:00 AM

-

6:00 PM
Bitte ruf an, um eine Beratung zu buchen
BUCHE EINE VIRTUELLE BERATUNG
Darling, lüfte meine Beauty-Geheimnisse von zuhause aus, indem du eine persönliche Video-Beratung mit einem meiner Hautpflege- und Make-up-Experten buchst!
VIRTUAL CONSULTATIONS
Darling, unlock my beauty secrets at home by booking 1-2-1 live video consultation with one of my skincare and makeup experts!
Über diesen Store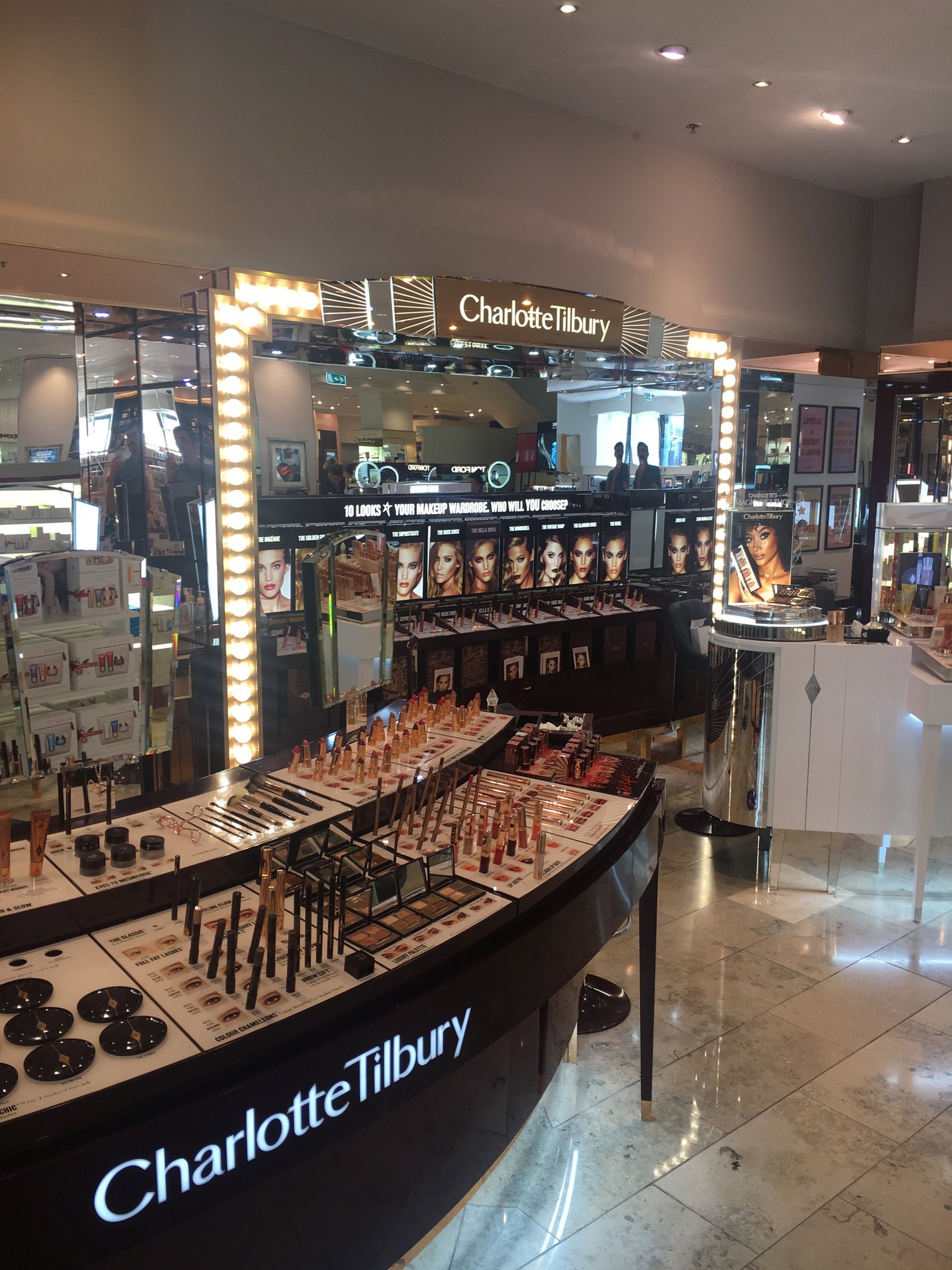 "Gib einer Frau das richtige Make-up, und sie kann die Welt erobern"
Charlotte Tilbury ist die Expertin in Sachen Schönheit! Sie ist eine Pionierin der Beauty-Branche mit einer Karriere, die bereits über 26 Jahre andauert. Als eine der begehrtesten Beauty-Expertinnen der Modebranche hat Charlotte das Gesicht der globalen Beauty-Branche komplett revolutioniert. SIe hat ihre Erfahrung aufgeschlüsselt, ihre Geheimnisse gelüftet und grundlegende und transformative Make-up-Tricks und Werkzeuge kreiert, die jede Frau in jedem Alter nachmachen und anwenden kann.

Entdecke die Geheimnisse für den perfekten Red-Carpet-Look, mit exklusiven Tipps und Tricks unserer Visagistinnen. Und finde in Charlottes magischer Hautklinik das Rezept für deine perfekte Haut – vom Hydrieren und Beruhigen bis hin zum Aufhellen und Glätten.