Retour à la navigation

SKINCARE SERVICES
Charlotte Tilbury - Bicester
Jour de la semaine
Heures
Lundi

9:00 AM

-

8:00 PM

Mardi

9:00 AM

-

8:00 PM

Mercredi

9:00 AM

-

8:00 PM

Jeudi

9:00 AM

-

10:00 PM

Vendredi

9:00 AM

-

8:00 PM

Samedi

9:00 AM

-

9:00 PM

Dimanche

10:00 AM

-

7:00 PM
Jour de la semaine
Heures
Lundi

9:00 AM

-

8:00 PM

Mardi

9:00 AM

-

8:00 PM

Mercredi

9:00 AM

-

8:00 PM

Jeudi

9:00 AM

-

10:00 PM

Vendredi

9:00 AM

-

8:00 PM

Samedi

9:00 AM

-

9:00 PM

Dimanche

10:00 AM

-

7:00 PM
CHARLOTTE'S GLOW + GO FACIAL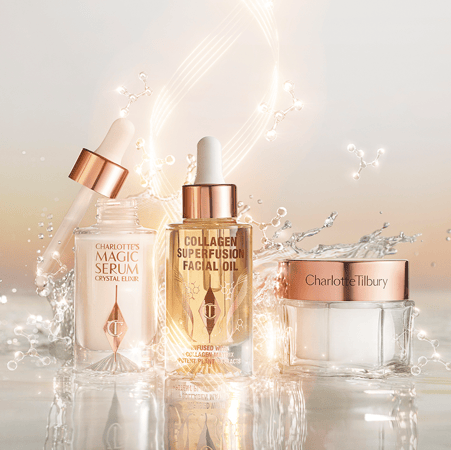 ENJOY 15 MINUTES OF MAGIC AND A LIFETIME OF MAGIC SKIN!
Inspired by the queen of glow, you will experience charlotte's skincare science secrets and high-performance magic massage techniques to give you gorgeous, glowing, magic skin in minutes!
This express facial features all of charlotte's best-selling glow-giving skincare products, including the award-winning, world-famous charlotte's magic cream moisturiser to instantly turnaround your skin for results you see, feel + believe.
It's glow guaranteed every time you visit!
Discover the perfect products for you and shop your favourites to take home and continue your magic skin journey!