Torna alla navigazione

Charlotte Tilbury
Brown Thomas Limerick
10:00 AM
-
7:00 PM
10:00 AM
-
7:00 PM
10:00 AM
-
7:00 PM
10:00 AM
-
7:00 PM
10:00 AM
-
7:00 PM
9:00 AM
-
7:00 PM
11:00 AM
-
6:00 PM
Giorno della settimana
Orario
Lunedì

10:00 AM

-

7:00 PM

Martedì

10:00 AM

-

7:00 PM

Mercoledì

10:00 AM

-

7:00 PM

Giovedì

10:00 AM

-

7:00 PM

Venerdì

10:00 AM

-

7:00 PM

Sabato

9:00 AM

-

7:00 PM

Domenica

11:00 AM

-

6:00 PM
Numero principale
Call
(061) 417 222
Apri in Mappe
Chiama per prenotare un appuntamento
Limerick
,
Limerick
V94 PX5H
IE
Giorno della settimana
Orario
Lunedì

10:00 AM

-

7:00 PM

Martedì

10:00 AM

-

7:00 PM

Mercoledì

10:00 AM

-

7:00 PM

Giovedì

10:00 AM

-

7:00 PM

Venerdì

10:00 AM

-

7:00 PM

Sabato

9:00 AM

-

7:00 PM

Domenica

11:00 AM

-

6:00 PM
Chiama per prenotare un appuntamento
PRENOTA UNA CONSULENZA VIRTUALE
Darling, scopri i miei segreti di bellezza a casa prenotando una consulenza video individuale con uno dei miei esperti di trucco e di cura delle pelle!
VIRTUAL CONSULTATIONS
Darling, unlock my beauty secrets at home by booking 1-2-1 live video consultation with one of my skincare and makeup experts!
Informazioni sul negozio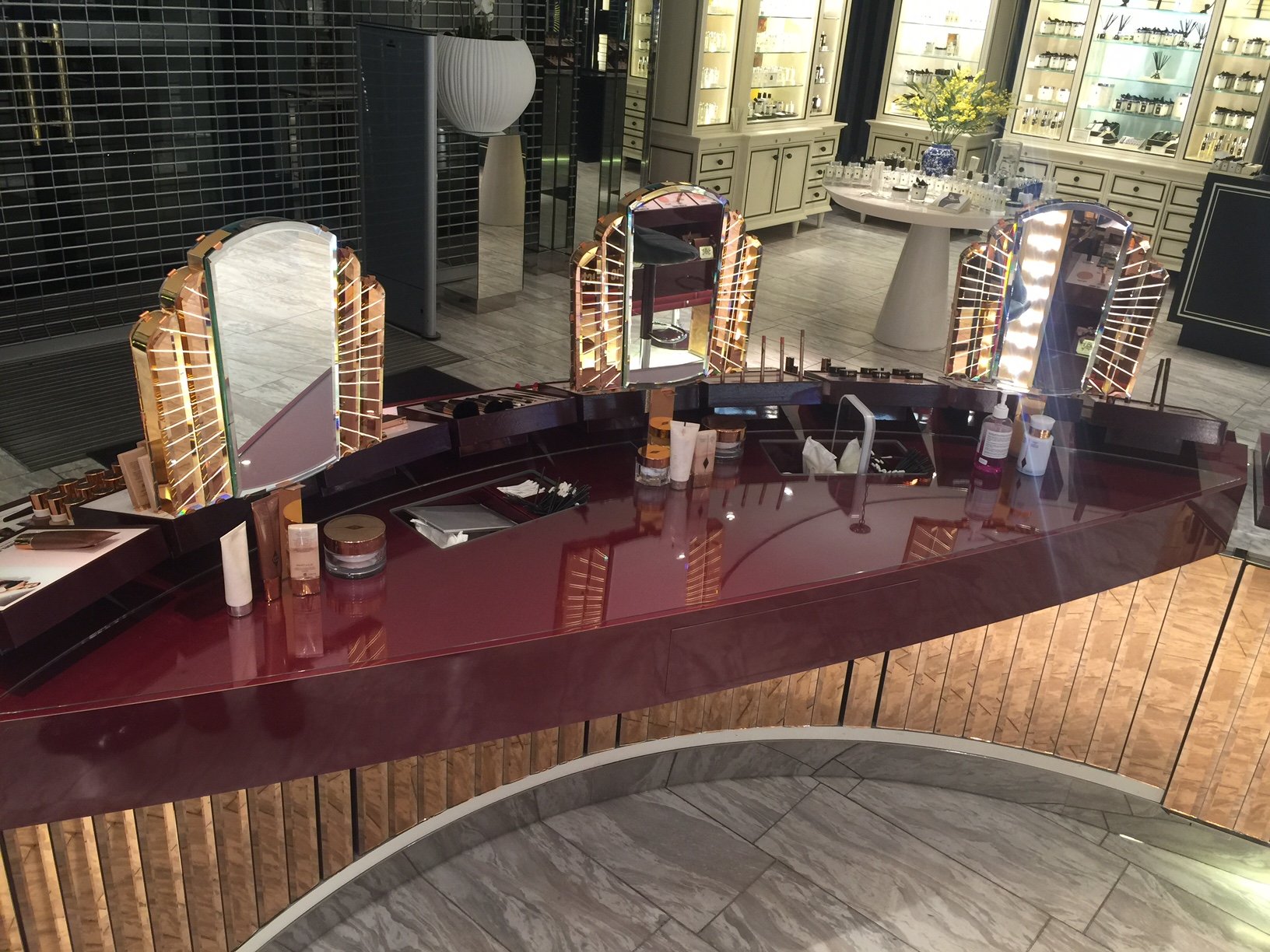 "Dai a una donna il trucco giusto e potrà conquistare il mondo" Charlotte Tilbury, all'avanguardia nel settore beauty con una carriera che dura da oltre 26 anni, è l'esperta a cui rivolgersi in tema di bellezza. Una delle professioniste della bellezza più richieste dall'industria della moda, Charlotte ne ha completamente rivoluzionato il volto, utilizzando e applicando la sua competenza in trucchi e strumenti di makeup essenziali e trasformativi facili da usare e replicare per le donne di qualsiasi età. Scopri tutti i segreti per un trucco da red carpet con i suggerimenti esclusivi dei nostri makeup artist. E trova le soluzioni perfette per la tua pelle alla Magic Skin Clinic di Charlotte, idratanti, lenitive e illuminanti per una carnagione di seta.